Red mandana stone
We are  Naksh stone are one of the largest red mandana stone manufacturers in india.The red mandana sandstone is extensively used acid proofing as it absorbs acid without any chemical reaction.
Our processing unit is just near to this place. This stone is basically dark red or chocolate in color giving dark colored flooring and interiors which takes away your breath for a second and your heart beats too.It is highly favourable for chemical processing done on floor. less expensive in comparison to the AR brick,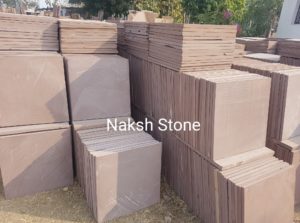 Naksh stone is the largest producer of Acid Resistant  Mandana stone. We are the  Lease Holders of mines of Acid Proof Red Mandana stone at suket, kota, India.
Mandana stone
We have extensive mining operations and are regular supplier of Acid Proof Red Mandana Stone through out India to actual user industries like Chemical Industries, Pharmaceuticals Industries & Dairy federations for their construction and flooring needs.
Mandana stone is a kind of sandstone giving a lively touch into interiors of the place. We our best wholesaler and supplier of Red Mandana Stone in the area.  It is highly favorable for chemical processing done on floor. At our factory we have multiple quality checks to ensure the high quality. Respecting our position as a leading Mandana Stone Supplier, We are very particular about our product of mandana stone,
product id – red64467
Summary
Brand Name
Product Name
Price
Product Availability